At least 25 die in rain-related incidents across Punjab
LAHORE: At least 25 people died on Thursday in rain-related incidents across Punjab. At least six of a family died when the roof of their residence caved in in Lahore's Mozang Town. Two women were among the dead when the roof of the dilapidated house collapsed in Mozang's Chah Meeran. Also, a labourer was injured when a two-storey building under construction collapsed in the provincial capital's Johar Town. A rescue operation was underway in the area. The heavy downpour has resulted in the inundation of many low-lying areas in Lahore. Moreover, four people, including two children, were killed in separate incidents of roof collapse in the Godhpur and Green Town areas of Sialkot as a result of torrential rains. Three people died when the roof of a house collapsed in the town of Kamoki in Gujranwala district. Schedules of flights and trains has also been affected as a result. The deaths come as the Pakistan Meteorological Department warned that all rivers in Punjab would likely be in "very high" to "exceptionally high" flood from Sept 5 to 7 because of expected intensification of the current spell of fairly widespread rains reported from various parts of the country. The current spell is being generated by the first well-marked low pressure of the monsoon season that is moving towards Pakistan via Indian Rajasthan, moist current from the Bay of Bengal and a trough of westerly wave persisting over northern parts of the country.
WASHINGTON(AFP) American and Iranian officials will resume negotiations in Geneva this week as they seek to hammer out a full nuclear deal ahead of a November deadline, US officials said Wednesday.
WASHINGTON: Islamic State jihadists in Iraq and Syria pose a genuine threat to the West but are "not invincible," and US air strikes have exposed their weaknesses, a top US intelligence official said Wednesday.

ISLAMABAD: At least three Pakistani army personnel died and three others were injured early on Thursday due to mud-sliding in the Kailer sector near Bagh on the line of control (LoC).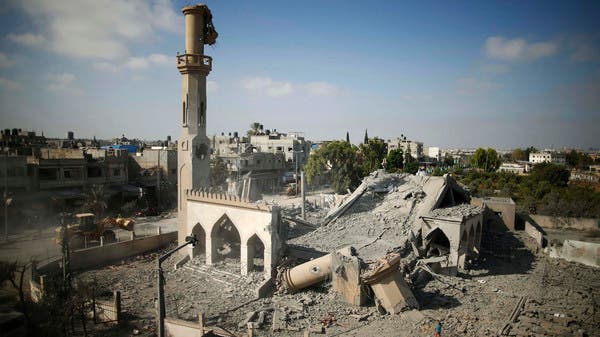 Egyptian state media announced that a cease-fire between Israel and Hamas is taking effect Tuesday, halting the seven-week Gaza war which has killed over 2,200 people, the vast majority Palestinians.
ISLAMABAD – Pakistan Awami Tehreek (PAT) chief Dr Tahirul Qadri on Tuesday termed Lahore High Court's (LHC) decision to maintain additional Session Court's ruling to book Prime Minister Nawaz Sharif and Chief Minister Punjab Shahbaz Sharif over
RAWALPINDI – Director General (DG) Operations from both countries, Pakistan and India while talking via the hotline, mutually agreed to lessen the present strain on the working boundary ‎and the Line of Control (LOC) between the two countries,