More influential people should be in committees: Samiul Haq
ISLAMABAD : The meeting of Taliban and government negotiating committees with PM Nawaz has ended in Islamabad.According to details, both the committees discussed the road map for second phase of peace talks with PM.Interior Minister Chaudhry Nisar was also accompanying PM Nawaz in the meeting.Addressing the press conference after the meeting, Taliban negotiator Maulana Samiul Haq said the PM applauded the performance of both committees.He said the time has come to make decisions, adding that the first phase was to make contacts. Maulana also said the government and the Tehreek-e-Taliban Pakistan (TTP) should cooperate and unveil all those trying to sabotage the peace talks.Samiul Haq maintained that all sides have agreed to proceed with dialogue process, adding that a course of action will be decided to visit North Waziristan. He also said both the committees should add influential people to make the dialogue more effective.
KABUL: A provincial government official says an early morning NATO air strike in Afghanistan´s central Logar province killed 5 Afghan National Army soldiers and wounded another 17.
LAHORE: A mother fed up with starvation, hunger and poverty allegedly killed her two children in Johar Town area on Wednesday here, Police said the accused strangulated her 8-month-old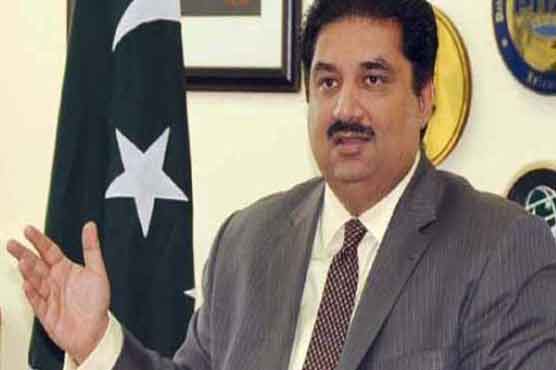 ISLAMABAD : Federal Minister for Commerce Khurram Dastagir Khan said on Wednesday that India is no longer being considered for most-favoured nation status adding that India should first reduce tax
BAGHDAD: Iraqi officials say militants have stormed a government building in a city north of Baghdad, killing at least six people.
DHAKA: Pakistan defeated Bangladesh by three wickets in the eigth match of the Asia Cup 2014 here at the Shere Bangla National Stadium on Tuesday.
PEREVALNE: Warning that it was "on the brink of disaster," Ukraine put its military on high alert Sunday and appealed for international help to avoid what it feared was the possibility of a wider invasion by Russia.